Taste it!
Celebrate every day!
Delicious
The Menu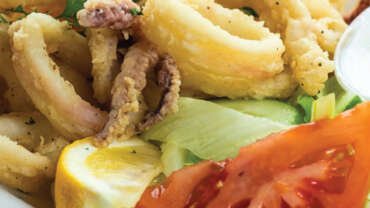 Dusted in seasoned flour and lightly fried and served with tzatziki and lemon.
$16.45
A delicious, freshly baked spinach pie with herbs and feta cooked in a delicate filo pastry.
$7.95
Great food….fast, clean..safe!! Been going here since they opened..owners n staff are friendly n caring…
I have no much comments but the food is one of the best, really tasty.